About Me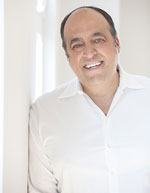 Yaron Hassid
Platinum Realtors
Platinum Properties, led by Yaron Hassid, are experts in marketing and selling real estate with an emphasis on new construction.
With 17 years of experience and over 600 completed transactions, Platinum Properties has a customizable strategic, and streamlined technique to maximize developer net proceeds. Real Estate Sales are all about creating the environment to maximize the potential for buyers to fall in love with your home.
Platinum is in the Top 1% of all Realtors Nationally for over 15 years.
Top 1 % as measured by the number of sales per year and
Top 1% as measured in total dollar amount of sales.
Yaron Hassid is an Attorney at Law, General Contractor, and Broker of Record.
We believe in adding real value for our clients by creating integrated campaigns with quality content that will attract customers and rapidly ignite your online visibility.
Professional Photography, Flyers, ​Coffee table book, Online presence.
We hold three days of open houses every week until we sell out the development. We script our introductions and constantly train to improve our sales and negotiating skills.
We arrive at open houses a half hour early to turn on all the lights, and arrange signs, flags, and flyers.